SSPI Northeast Chapter (US)
Serves: Maine, New Hampshire, Vermont, Rhode Island, Connecticut, New York, New Jersey and Pennsylvania, centering around New York City, NY.
Join us as we meet and greet colleagues around the region. Featuring our famous SSPI Northeast Chapter Ken Scott Memorial Golf Outing, and frequent meet-ups for industry professionals, the SSPI Northeast Chapter enjoys a strong broadcast presence and a casual networking ethic.
SSPI Northeast Chapter Presents: The New York Space Business Roundtable
Where Space Does Business
SSPI's Northeast Chapter returns with the revival of the New York Space Business Roundtable. The Roundtable is a regularly scheduled monthly program that will explore the business, financing and ethical governance of the Commercial Space sector. Because of New York's prominence as a global financial center, it is the place where "Space does business." It is also the place where the industry will discuss social issues that impact the finance and business of Space and the highly charged and fast-growing Satellite industry.
Produced in association with the New York Space Alliance and with the support of the Consulate General of Luxembourg Office of Trade and Investment Office (LTIO), as well as Space News magazine, World Teleport Association and the Washington Space Business Roundtable, the Roundtable will gather every third Wednesday of the month.
Through 2021 the sessions will be virtual and open to the industry and the general public.
Topics for 2021 include: ESG Applications and the Space Industry (September 22), Good Corporate Governance (October 20), Social Factors of the New Space Economy (November 17) and Climate Change & the Space and Satellite Industry's Role (December 15).
Watch ESG Applications and the Space Industry On-Demand:
Jason Rainbow, Senior Staff Writer at Space News, Peter Fusaro, Senior Partner, ESG at Oxford Global Accelerated Ventures, Hoyt Davidson, Founder & Managing Partner of Near Earth LLC.  and Harriet Brettle, Head of Business Analysis at Astroscale discuss the emerging ESG market in the first panel of this series.
Watch ESG: Good Governance - Why Does It Matter? On-Demand:
Dylan Taylor, Chairman & CEO of Voyager Space Holdings, Erica Pandey, Axios Business Reporter and Abhas Maskey,  Space Foundation Nepal & Better Satellite World Award Recipient discuss governance as it relates to ESG and commercial space expansion in the second panel of this series.
Watch ESG: Social Factors of the New Space Economy On-Demand:
Sabrina Alam, Environmental, Social & Governance (ESG) and Sustainability Head at SES Satellites, Douglas Jarl, Investment Banker at Barclays, Aerospace, Defense & Government Services, Richard Morrison of Competitive Enterprise Institute and Anthony R.G. Nolan, Partner at K&L Gates discuss the social aspect of sustainable investing and business management in the third panel of this series.
These panels were made possible with the support of our media partner

sponsor

and supporting organizations
For more information, contact Tamara-Bond Williams at tbond-williams@sspi.org. For more information visit www.sspi.org and www.bettersatelliteworld.com.
Northeast Chapter Ken Scott Memorial Golf Outing
The Future Of Satellite
On January 27, 2016 SSPI Northeast Chapter visited the Encompass Stamford facility.  We enjoyed a tour, learned a little bit about their operations, and most importantly - heard Alan Young (CTO) speak on the Future of Satellite, in what was an inspiring and informative presentation.  We are happy to share Alan's presentation, here: The Future of Satellite
2015 Northeast Chapter Golf Outing
Our thanks to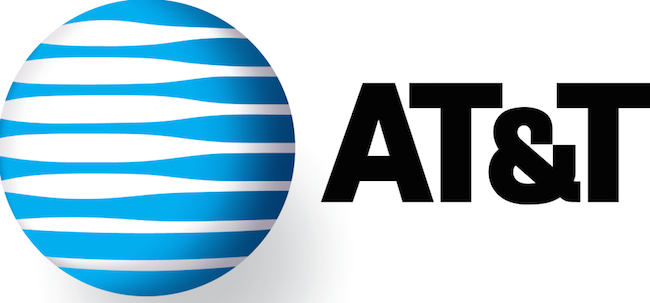 Contact Details
For information about the SSPI Northeast chapter, contact usnortheast@sspi.org